Day 6
We started our day with a 6-hour cruise of Saguenay Fjord. I am not going to brag about it, but here are just a few pictures.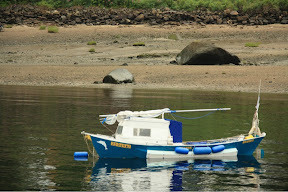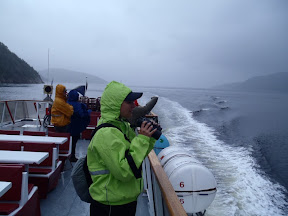 We thought that 6 hours cruise is not enough, so we stayed on the boat for another 3-hour whale watching cruise. We've seen a bunch of Minke whales, few Fin whales, one Humpback whale, and a few seals. Unfortunately the weather wasn't very cooperative, so no pictures.
Day 7
We had to ride over 300 miles to Montreal through the beautiful country side of Quebec province.
After about 10 hours on the road, we finally checked into our hotel. Right after dropping off luggage in the room, we went to soak our sorry butts in the hotel's jacuzzi and a swim in the pool. Only after an hour or so of soaking, we found strength for a walk on St. Catherine Street and a quick dinner from a Greek version fast food restaurant.
P.S. Sheraton has the best beds, and bed sheets feel so nice.
Day 8
The day started late and we went for a breakfast/lunch ( it was around noon) to our favorite place - Reuben's. We decided to rent bicycles (as if we don't spend enough hours in the saddle) and explore Montreal on two wheels.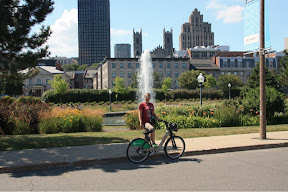 We watched river channel locks opening, and a lovely lady operator honored me (as a city's guest) and allowed me to open one of them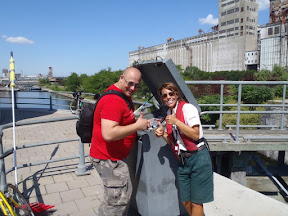 We continued our ride once ships passed through the channel, passing by one of the many automatic bicycle rental stations on the way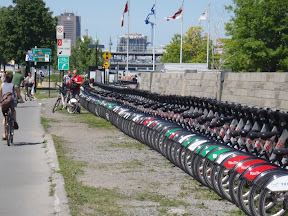 It was a little hot (and sunny) so Devochka made me buy a hat (panamku). After parking the bikes we explored old city on foot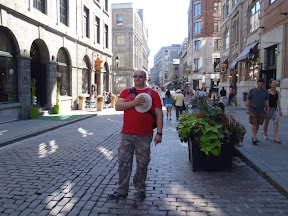 When we were done with exploring Old Montreal, we decide to take a ride on the the Metro to Mont-Royal stop (for a short hike to the top of the mountain)
Ok, I guess I am done for the day (it is all up hill behind me). I think it is fair to say we worked off those Reuben's sandwiches.